Lohmann and Tresu: strategic partnership for future innovations
A "Flexoshowroom" is due to open at Lohmanns head office. This will contain one of TRESUs specially developed printing machines...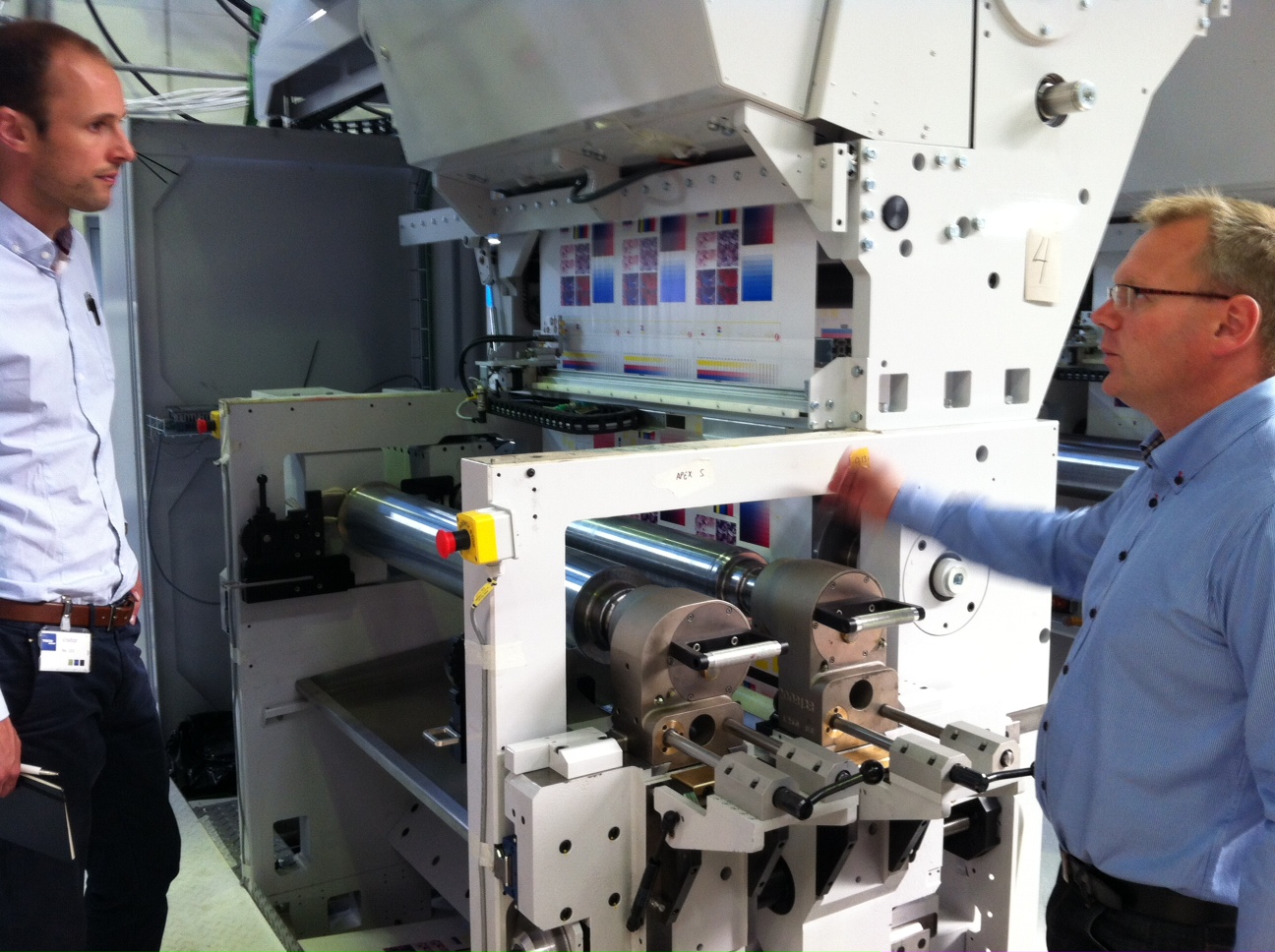 A collaboration of a particularly special type for Lohmann's graphical segment began at the start of the year. The Danish subsidiary of the Lohmann group enjoys very close contacts with the TRESU Group, a Danish company that is a globally active builder of innovative printing machines. This has now developed into a strategic partnership that represents a win-win situation for both companies.

Lohmann, a worldwide supplier of versatile, customised adhesive solutions, is also very well known for its graphical products. Lohmann has decades of experience in the development of plate mounting tapes. It is this background that, with its DuploFLEX product range, places it firmly amongst the world's leading suppliers. The TRESU Group supplies flexible, customised solutions for flexo printing machines and accessories for flexo- and offset printing. With an export quota of over 90%, the company is an important global player. For both companies, spotting future trends early and then developing innovative customised products are the main goals of the strategic partnership. How does this collaboration work in practice? TRESU will design a special test printing machine for Lohmann that can simulate practically the entire printing process. In return, TRESU will use Lohmann's plate mounting tapes in its print tests. The Danish company supplies machines that provide the highest levels of print quality and that are also capable of handling demanding substrates". Lohmann is developing its DuploFLEX range to satisfy the same requirements. In the long term, the collaboration will provide answers to questions such as: "Which plate mounting tapes will be required for the new high-tech printing machines?" or "What strengths and weaknesses of plate mounting tapes will become evident during these print tests?" At the same time, TRESU will learn a lot during the development of its printing machines, e.g. with regard to new types of packaging.

A collaboration along these lines is a first for Lohmann's graphical segment and the adhesive professionals will not be keeping their findings to themselves. In summer 2013, a "Flexoshowroom" is due to open at Lohmann's head office in Neuwied, Germany. This will contain a specially developed printing machine simulator from TRESU and Lohmann, which will also serve as a training tool for Lohmann's graphical employees worldwide. Lohmann's customers all over the world will benefit from the targeted transfer of an immense amount of graphical knowledge to their own specialists. Lohmann is also offering its graphical customers the option of using the "Flexoshowroom" themselves and thus giving them access to the innovative TRESU technology. Yet more proof that both companies place the added value that the customer obtains at the forefront.
Lohmann and Tresu therefore welcome this strategic partnership and are confident that they can offer their customers innovative products for future printing technologies.
Foto: Florian von Heesen, Lohmann Germany (left) with mit Søren Maarsø, Tresu Denmark
News: Lohmann and Tresu: strategic partnership for future innovations