Versatile use with the semi-structural adhesive film
At this year s JEC Europe, which will be taking place in Paris/France between March 12th and 14th, the Lohmann Bonding Engineers will be demonstrating their adhesive all-rounder...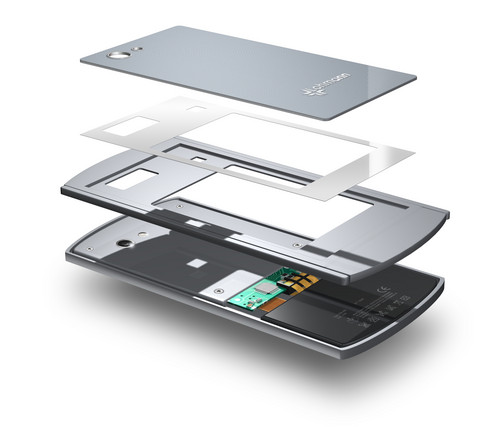 Lohmann developed a film that can be used in just about every sector of industry as an optimal alternative to liquid bonding. The adhesive engineers will be representing at JEC Europe, the biggest composites exhibition in Europe, in Hall 1, Booth U89 the advantages of the semi-structural adhesive film from the DuploTEC range.
As bonding is now one of the topics of the future in practically every area of industry, this multifunctional capability is destined to play a very significant role. Manufacturers in a wide variety of industries, including automotive, consumer goods and electronics have discovered the benefits of adhesive technology.
The semi-structural film is based on polyurethane (PU) and is characterized by its UV resistance. The resulting resistance to temperatures of up to 150 °C opens up a range of potential applications, for example in the automobile industry. At room temperature, the film has no bonding properties at all; these only develop when heat and pressure are applied. The adhesive strength is activated by melting the film through the application of heat. The temperature needs to be in the range 100 °C to 140 °C. This modest activation temperature protects the materials being bonded and also allows heat-sensitive or thin materials to be bonded without any problems. Manufacturers can now freely combine any materials, giving them greater design flexibility.
Once cured, the bond is irreversible and up to 1000 times stronger than other adhesive tapes. Production processes can be optimized by prelaminating the bond. This involves heating the adhesive film, causing it to start bonding lightly to the substrate. Materials can thus be prelaminated up to a week before they are actually required on the production line, where the final bonding then takes place. Films in the DuploTEC SBF range are available as die-cut parts or on rolls in thicknesses between 15µm and 100µm. The film exhibits a fine lined pattern and constant thickness without any sporadic variations.
The use of the aforementioned semi-structural film is recommended in situations where stringent demands exist with regard to strength, temperature, service life, resistance and, last but not least, design flexibility. It can be seen as a viable alternative to complex connecting systems and possesses advantages that will be of benefit in many different areas.

Visit us at JEC Europe: Hall 1, Booth U89
News: Versatile use with the semi-structural adhesive film